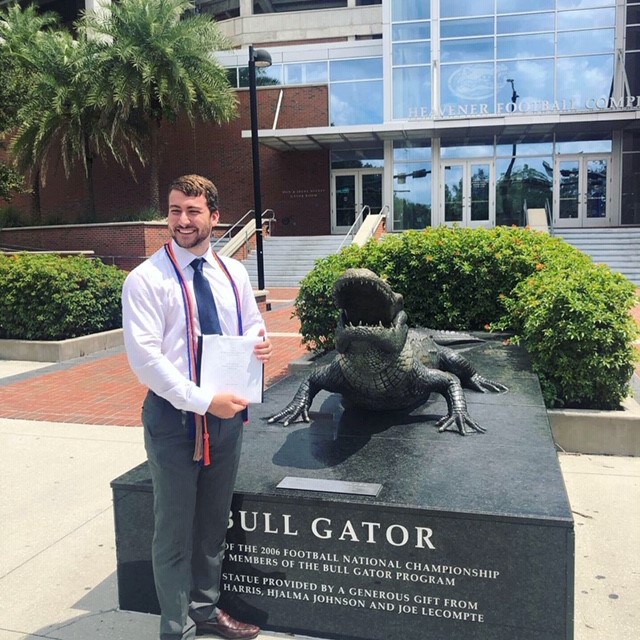 Q & A with Cesar Dager Carlesso
Hometown:
Caracas, Venezuela & Orlando, Florida
Major:
Political Science
Where did you/are you interning?
I am interning in the DC Office of Senator Marco Rubio
How did this experience influence or aid your future career plan?
This experience is aiding my future career path because I am having hands on experience with the legislative process while making important contacts along the way.
Can you describe your tasks and the work completed over the course of the internship?
Over the course of this internship, I have drafted memos, constituent letters, translations, and compiled background articles for the judicial and foreign policy departments. I have also written transcripts and updated databases for the communications team, arranged and recorded the office's mail, conducted tours of the Capitol, and addressed constituent concerns over the phone.
What was the most helpful or interesting aspect of the internship?
The most helpful aspect of the internship are the people you interact with. Most staffers know what it is like be an intern, as most were one at the beginning of their careers, so they will go out of their way to meet with you and provide valuable advice.
What have you enjoyed most about your experience?
Being on the Hill itself and realizing that I can thrive in such a dynamic environment has been the most enjoyable part of my internship.
What advice do you have for future interns?
To future interns, I would say the following: an internship is a job interview. Everything you do makes an impression on staff, and that impression will be determinant of whether they keep you in mind for employment opportunities or not. Therefore, become indispensable to the office, have a great disposition, and always be willing to work.
WIP Spotlight